The 3rd International Culture Industry Summit (2014 ICIS)
& The 7th International Culture Expo(2014 ICE)
The International Culture Industry Summit (ICIS) is the most important events of international cooperation and industrial promotion in the global culture industry, and is launched and supported by APCEO and governments.
The summit has received great support from the Ministry of Culture of China and the Gansu Provincial Government of China.
This year's summit is held in Gansu—the province with the most cultural charm and cultural resources and the most cultural features of the Silk Road in China.
1. Time: Oct.8-11, 2014
2. Place: Crown Plaza Lanzhou, Lanzhou City, Gansu Province, China
3. Theme: The Cultural Cooperation and Development among Countries along the Silk Road
Technological Road of Global Culture Industry in the Future
[Background of ICIS 2014]
Chinese President XiJinping put forward the concept of Silk Road Economic Belt, aiming at further strengthening the ties and communications among European and Asian countries in his speech given in Kazakhstan in 2013. The cultural diversity of the countries along the Silk Road provides favorable foundations for the international cooperation in cultural industry. It is believed that a completely new "Cultural Silk Road" will prosper with the joint effort made by various circles.
The Silk Road (including the maritime Silk Road) was an important route for international commerce and trade linking Asia, Africa and Europe in history.
4. Main Participants:
International Guests
- Heads of UNESCO and other international organizations;
-State leaders, government officials of culture departments, ambassadors and cultural and tourism counselors of countries along the Silk Road, etc.
-Senior management and CEOs from following enterprises: Fortune Global 500 companies, Forbes 2000 companies, other listed companies from the world, and global leading companies in culture and tourism industry
-Heads of related global organizations(associations) in culture industry
-Renowned scholars in cultural and economic fields
Chinese guests
-Chinese state leaders, leaders from ministries
-Representatives from provinces and cities along the Silk Road
-Heads of Chinese top 30 culture enterprises, heads of culture investment and financing enterprises and related experts and scholars
-Representatives from Gansu Province
The 7th International Culture Expo Oct. 9-11, 2014
Being one of the most important culture expos, the International Culture Expo is jointly hosted by Chinese governments and APCEO, an international organization, providing important platforms of investment, trade and communications in cultural products and cultural service for various countries and areas.
This expo will mainly exhibit delicate cultural artworks, ethnic customs, cultural development achievements and development visions of countries along the Silk Road and actively publicize renowned culture enterprises and regions, acting as an important channel of introducing Chinese and international developed culture investment for countries along the Silk Road.
By then, the summit will be publicized by over 50 media from the world.
Five exhibition areas 1000 exhibitors 100,000 visitors
1. Exhibition Content
Exhibition and trade of cultural products;
Cooperation platform of cultural enterprises;
Image display of cultural enterprises;
Exhibition of regional cultural achievements.
2. Participating Countries
China, United States, Britain, Germany, France, Australia, Italy, Netherlands, Greece, Luxembourg, Russia, Austria, Switzerland, Belgium, Poland, Bulgaria, Ukraine, Belarus, Romania, Lebanon, Israel, Cyprus, Turkey, Egypt, South Korea, Japan, Thailand, Singapore, Mongolia, India, Indonesia, Philippines, Vietnam, Cambodia, Malaysia, Myanmar, Nepal, Pakistan, Kazakhstan, Kyrgyzstan, Saudi Arabia, Sri Lanka, Tajikistan, Turkmenistan, Uzbekistan, Iran, Jordan, United Arab Emirates and etc.
3. Special Exhibition Area for "Traditional Crafts of the Silk Road"
This special exhibition area is located in the key exhibition area A, being a highlight of this expo.
Resplendent Italian crystal glass crafts, Greek sculpture and bottle painting crafts with strong sense of myth, French folding fan crafts symbolizing nobility, intricate Polish amber crafts, colorful Ukrainian egg shell painting and other delicate traditional crafts of the Silk Road will all be invited and presented.
Incentive Activities: Free exhibition booths may be offered in order to reward the distinguished regions in cultural development, cultural leading enterprises and cultural celebrities, with the recommendation of APCEO.
The delicate traditional crafts of the Silk Road could apply for free booths in the special exhibition area.
Other cultural exhibits could apply for free booths in other exhibition areas. (The exhibits will be allocated to the corresponding area according to its features)
The 3rd International Culture Industry Summit
& The 7th International Culture Expo
1. Activities:
l Opening ceremony Oct. 9, 2014
Addressers at the opening ceremony
Chinese state leaders;
Leaders from Chinese ministries;
Leaders from international organizations;
State leaders from countries along the Silk Road
Gansu provincial leaders
l Keynote Session Oct. 9, 2014
Keynote Speakers:
Heads of international organizations;
CEOs of Fortune Global 500, Forbes 2000 and other culture and tourism enterprises;
Government officials from culture and tourism departments of countries along the Silk Road;
International culture and tourism celebrities, experts and scholars.
l Meeting High-Rank Government Officials Oct. 9, 2014
Leaders from the Chinese Government:
Leaders of Central Government;
Leaders of Gansu Province.
l Releasing And Signing Ceremony For Key Cultural Industry Projects Oct. 10, 2014
Key quality cultural industry projects of countries along the Silk Road will be released and the signing ceremony of projects with mutual cooperation intention will be held.
l Dunhuang Forum Oct. 10, 2014
Keynote Session
Theme: The Renaissance of Silk Road Culture
Sub-forums
Sub-forum 1: Model of Cultural Communication and Integration—Dunhuang Culture
Sub-forum 2: The Commercial Civilization of the Silk Road
Sub-forum 3: The Urban Civilization of the Silk Road
Sub-forum 4: The Conservation of Ancient Relics of the Silk Road
l Culture Salon & Networking Dinner Oct. 10, 2014
Featured with interactive communication, mainly including elegant and pleasurable networking, performance and tea party;
Further deepen the exchange and cooperation among participants from Chinese and foregin culture industry, establish and strengthen the long-term cooperation mechanism.
l Classic Performance Oct. 9, 2014
Enjoy the world-renowned opera "Diaochan" or dance drama "The Rain of Flowers along the Silk Road".ntroduction of "Diaochan": Diaochan is one of the Four Beauties in Chinese history. This opera shows the life of this legendary beautiful woman who stirred the political situation of late Han Dynasty. Introduction of dance drama "The Rain of Flowers along the Silk Road": This great ethnic dance drama is created on the basis of the world-renowned Silk Road and Dunhuang frescoes. It sings praise for the brilliant artistic images of the master fresco painter "Shenbizhang" and the geisha "Yingniang", depicting their joys and sorrows and their pure friendship with the Persian merchant Yunus, through song and the ancient, beautiful, innovative and unique style of dance. This drama has been presented in over 20 countries and regions, which is well received and reckoned as the "Model of Chinese Ethnic Dance Drama".
2. Hosts and Sponsors of ICIS & ICE:
Support Units:

Ministry of Culture of the People's Republic of China
China Council for the Promotion of International Trade
People's Government of Gansu Province, China

International Host &Sponsor: Asia-Pacific CEO Association, Worldwide

Host of China: Gansu Culture Development Group
China Council for the Promotion of International Trade, Gansu Branch

Organizers:

Lanzhou Municipal Government, Gansu, China

Asia-Pacific Fortune (Beijing) Economic Consulting Center

Co-organizer:

Propaganda Department of CPC Gansu Provincial Party Committee
Department of Commerce of Gansu Province
Foreign Affairs Office of People's Government, Gansu Province
Department of Culture, Gansu Province
Bureau of Radio, Film and Television, Gansu Province
Press and Publication Bureau of Gansu Province
3. Summit leadership --The organizing committee of ICIS & ICE:
Honorary chairman:
Cai Wu: Deputy Head of China Propaganda Department/Ministry of Culture of China
Wan Jifei: Chairman of the CCPIT
Chairman:
Liu Weiping: Governor of Gansu Province, China
Vice chairman:
Lian Ji: Propaganda Chief of Gansu Provincial Committee, CPC
Xian hui: Vice Governor of Gansu
Zheng Xiongwei: Global Executive Chairman of ACPEO
ICIS Organizing Committee
ICIS organizing committee is headed by Lianji, Propaganda Chief of Gansu Provincial Committee,CPC and member of Provincial Standing Committee. Mr. Zheng Xiongwei, Globle executive chairman of APCEO and head of APCEO China, acts as deputy chairman of the committee.
The committee sets up its office at Gansu Provincial Information Department and is divided into functional departments known as meeting department, secretary department, liaison department, reception department, information department, translation department, security department, medical department, transportation department, and finance department.
4. ICIS & ICE 2014 Agenda ( Lanzhou, Gansu )
The 3rd International Culture Industry Summit (October 8th-11th, 2014)
October 8th, 2014 Wednesday

Whole day

Pick Up and Check In

Airport & Lobby of Crowne Plaza

12:00-14:00

Buffet Lunch

Ground Floor of Crowne Plaza

18:00-20:00

Buffet Dinner

Ground Floor of Crowne Plaza

October 9th, 2014 Thursday

7:00-8:30

Buffet Breakfast

1stFloor of Crowne Plaza

09:00-09:45

Government Meeting between Gansu Provincial Officials and Important International Guests

Gansu International Convention Center

10:00-10:40

Opening ceremony

of the 3rd ICIS and the 7th International Culture Expo

Gansu Grand Theatre

11:00-12:00

Visit the 7th International Culture Expo

Gansu International Convention and Exhibition Center

12:00-14:00

Buffet Lunch

Ground Floor of Crowne Plaza

15:00-18:00

Keynote Session of the 3rd ICIS

Multi-function Hall ,3rd Floor, Crowne Plaza

18:00-20:00

Buffet Dinner

Ground Floor of Crowne Plaza

20:00-22:00

Enjoy the Opera "Diaochan" or Dance Drama "The Rain of Flowers along the Silk Road"

Yellow River Theatre

October 10th, 2014 Friday

7:00-8:30

Buffet Breakfast

Ground Floor of Crowne Plaza

09:00-12:00

Dunhuang Forum of the 3rd ICIS: Keynote Forum

Multi-function Hall, No.2 Building, Ningwozhuang Hotel

09:00-12:00

Part of the Guests Visit the Parallel Sessions of the 7th International Culture Expo

Parallel Sessions of the Culture Expo

12:00-14:00

Buffet Lunch

Ground Floor of Crowne Plaza

15:00-18:00

Dunhuang Forum of the 3rd ICIS: Sub-Forums

Sub-forum 1: Model of Cultural Communication and Integration—Dunhuang Culture

Northwest Normal University

Sub-forum 2: The Commercial Civilization of the Silk Road

Lanzhou University of Finance and Economics

Sub-forum 3: The Urban Civilization of the Silk Road

Lanzhou City University

Sub-forum 4: The Conservation of Ancient Relics of the Silk Road

Dunhuang Research Academy

16:00-17:30

Releasing and Signing Ceremony for Key Cultural Industry Projects

Multi-function Hall ,3rd Floor, Crowne Plaza

18:00-19:30

International Networking Dinner

Grand Hall, 2nd floor, No.2 Building, Ningwozhuang Hotel

20:00-22:00

Cultural Saloon

Multi-function Hall ,3rd Floor, Crowne Plaza

October 11th, 2014 Saturday

7:00-8:30

Buffet Breakfast

Ground Floor of Crowne Plaza

Before 12:00

All Guest Depart and Check Out

Crowne Plaza
The 7th International Culture Expo (October 9th-11th, 2014)
October 9th-11th , 2014

09:00-20:00

The 7th International Culture Expo

Gansu International Convention and Exhibition Center

Exhibits Arrangement: October 4th -8th , 2014
The Photos Gallery
Registration and Sign of the 3rd ICIS out of the Hotel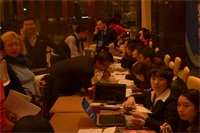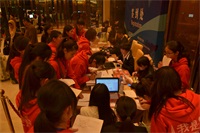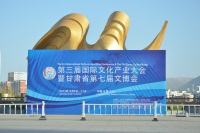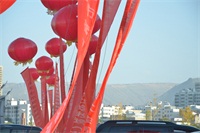 Opening Ceremony & Rostrum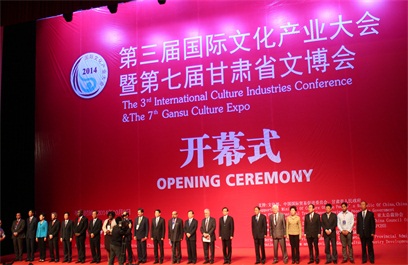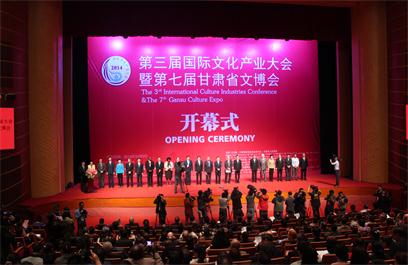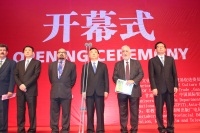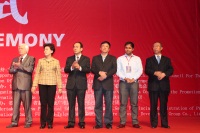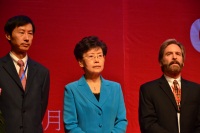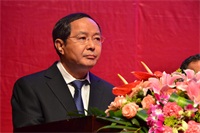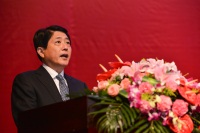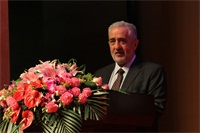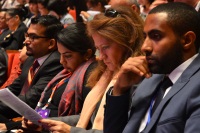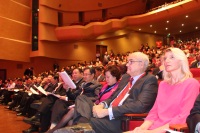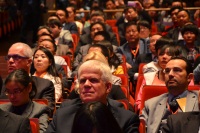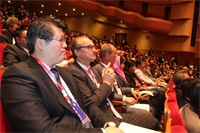 Visit 7th Gansu Culture Expo Pavilion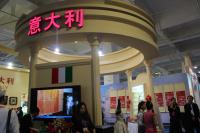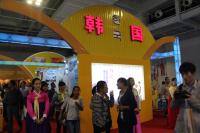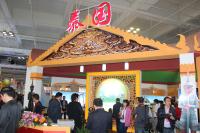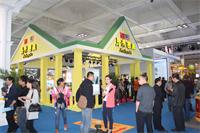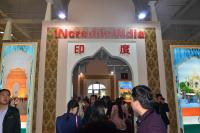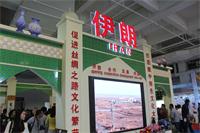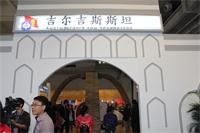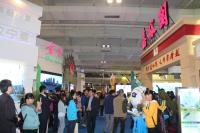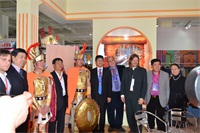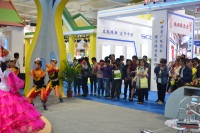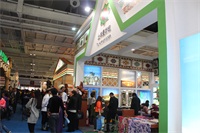 Speakers of the Keynote Speech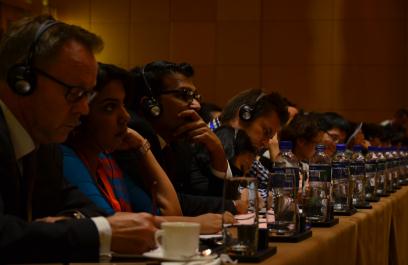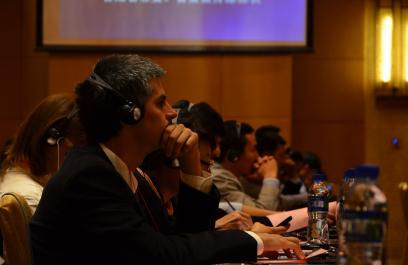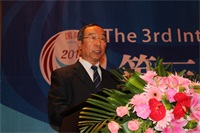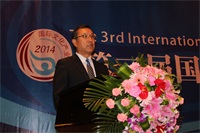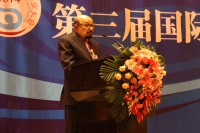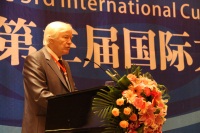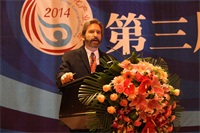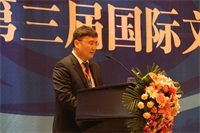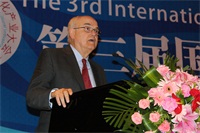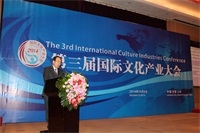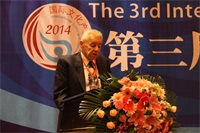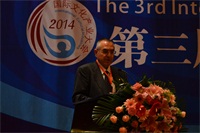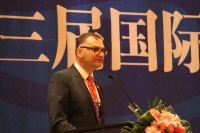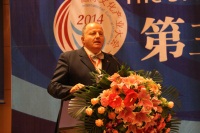 Visit the Meeting Place of Expo Branch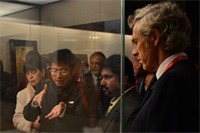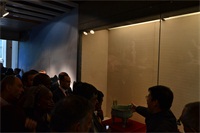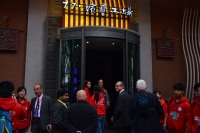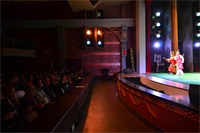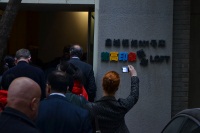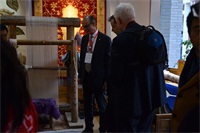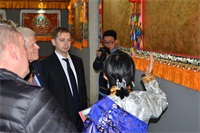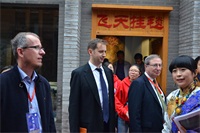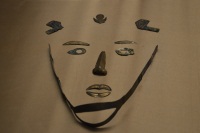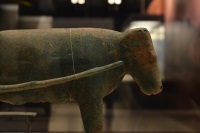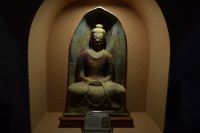 Speakers of Culture Salon and the Culture Industry Cooperation Meeting